By kate on May 7th, 2015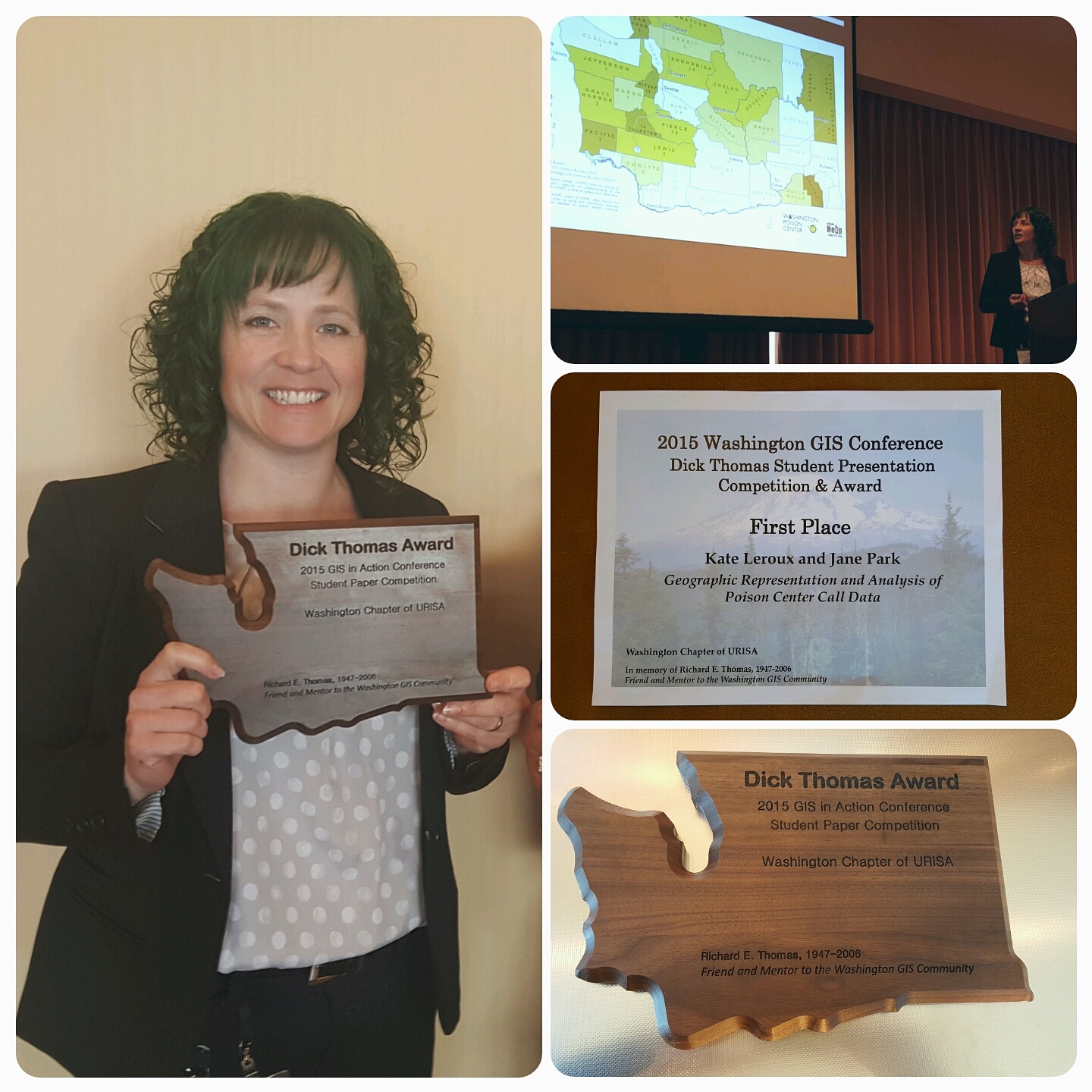 This week, I attended the GIS in Action conference and competed in the Dick Thomas Memorial Student Presentation Competition. I'm excited to say that my project won first place!
We presented the work we did for the Washington Poison Center: analyzing their call data, then creating static, animated, and interactive maps they can use for outreach and fundraising.
If you're interested to see more, my slides are here and you can see some of my maps on my LinkedIn profile.
The complete 15-minute presentation is below. I recommend following along with the slides on your own, because the video cuts them off.