By kate on November 8th, 2019
This year, I created a follow-up project to the one on working with professional printers. I ordered a copy of the same cartographic image from 14 different online print services and compared the results. In my talk at the annual NACIS conference in Tacoma, I revealed the customer experience and print quality of each.
Someday My Prints Will Come:
Comparison of Online Print Services
You've designed a map and want a to print a small run to sell or distribute. There are many online companies clamoring for your business, but their services vary widely in areas like pricing, available sizes, texture, customer experience, and quality. How do you know where to order and what to expect? To answer this question, I ordered prints of the same cartographic image from over a dozen online printers. In my talk, I'll share the resulting prints and what I learned.
By kate on January 24th, 2019
In October, I gave this presentation at the annual NACIS conference in Norfolk, VA. I designed and gave the talk, but the printing expert who provided the content (and a video cameo) was my late and greatly missed colleague Bruce Daniel.
Imprimatur: Printing Maps in Today's Digital World
If you want to print a map, what do you need to know about printing terminology and methods? How much will it cost? What should you expect when working with a print company? How can you prepare your files to avoid costly corrections? Ultimately, how do you ensure that your map shines even more on paper than it does on the screen?
By kate on January 24th, 2019
In October, I gave this presentation at the annual NACIS (North American Cartographic Information Society) conference in Norfolk, VA.
Be a Cartography Expert in Three Easy Steps
How to give a presentation about a conference. Focused on this cartography conference but applicable to any conference.
By kate on November 19th, 2017
Last month, I gave a presentation at the annual NACIS (North American Cartographic Information Society) conference in Montreal.
The Journey from Raster to Vector Basemaps with ArcGIS
Esri customers are watching companies like Mapbox dazzle the cartographic world with vector tile mapping and wondering when the benefits of vector tiles will be within reach. Now they are! In late 2016, Esri removed the "beta" label from their vector tiles, and vector tiles can now be authored by anyone with ArcGIS Pro and published to ArcGIS Online. Vector tiles offer enormous promise: high-resolution graphics, client-side rendering, significantly smaller storage and bandwidth needs, and the ability to apply multiple styles to a single tileset. With all these benefits, what do you need to know before taking steps to leave your raster basemaps behind? I recently developed a vector tile basemap for the City of Seattle, and I'll share what I learned, good and bad. Topics include: paradigm shifts in basemap organization; technical details; best practices; workflow; advice on working efficiently; and lots of tips, tricks, bugs, and stumbling blocks.
By kate on March 15th, 2017
I'd like to announce a #resistance project I've been working on: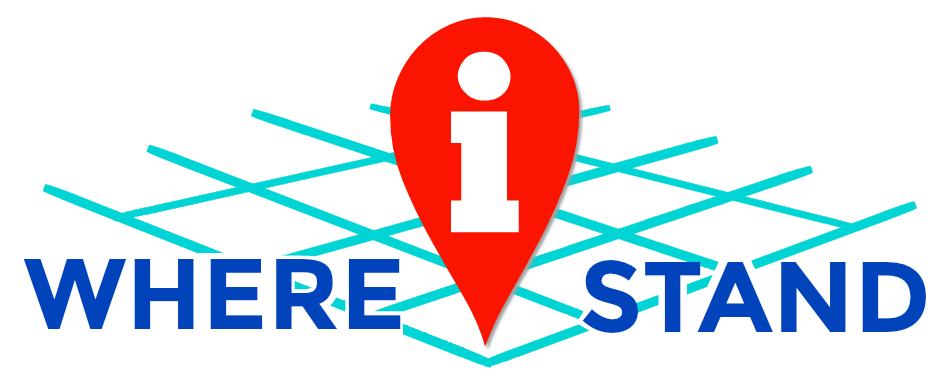 I'm raising money for vital non-profits by selling beautiful and striking map art decals for your phone. I created six designs, each inspired by a different cause thatís under attack right now. All proceeds from each design will go to a non-profit working for that cause. I'm supporting:
I selected non-profit organizations that are fighting on a national level, to have the greatest effect. All of them†have a rating higher than 90/100 on Charity Navigator, indicating low overhead, good financial management, and transparency (except Black Lives Matter, which doesn't make enough income to be rated).
At least $5 from each decal will go to the designated cause, more if I can order in bulk or have a promo code. Right now the decals only feature Seattle and Puget Sound, and are only for cell phones. Let me know if you'd be interested in a laptop decal or another geographic area.
Buy one for yourself, and please spread the word! It's going to take a lot of funds to keep up the good fight.
By kate on January 11th, 2017
This fall, I attended my second NACIS (North American Cartographic Information Society) conference, which has become a highlight of my year. One talk I found particularly inspiring was John Nelson's presentation on Firefly Cartography. I could explain what that means, but an image makes it pretty clear.
I was excited to make my own firefly map. At the same time, I was knee-deep in roads data for my employer, the City of Seattle, and had been wondering about the public staircases I noticed there. So I seized on that theme, and created this map in a few hours, using only ArcMap.
As John noted, glowing things have a white center surrounded by opaque color, then increasingly transparent color. I didn't take the time to make perfect gradient icons in Illustrator; instead I just repeated the layer several times in ArcMap. The staircases are classified by length, so longer stairs are greener and brighter.
After I finished I was pleased with the look, but I wanted to take it a step further and make it really glow, not just look like it was glowing. So, I had it printed on glass!
It's easier than you might think – you can order glass prints from Shutterfly†(promo codes are usually available for a discount off the list price). Now my map truly glows.