By kate on February 13th, 2006
Steve surprised me tonight with an amazing present: a hand-sewn hat for Zippy! We've been looking for a nice hat for her, but hadn't found anything in stores that we liked. He made it in secret, mostly late at night while watching hockey after I had gone to bed.
When we were in Vietnam, we heard about a superstition among the Hmong who live in the northern mountains. Their infants wear brightly colored hats that are designed to look like a flower, so that evil spirits don't notice the child (and steal it away). Now, Zippy is also safe from evil spirits: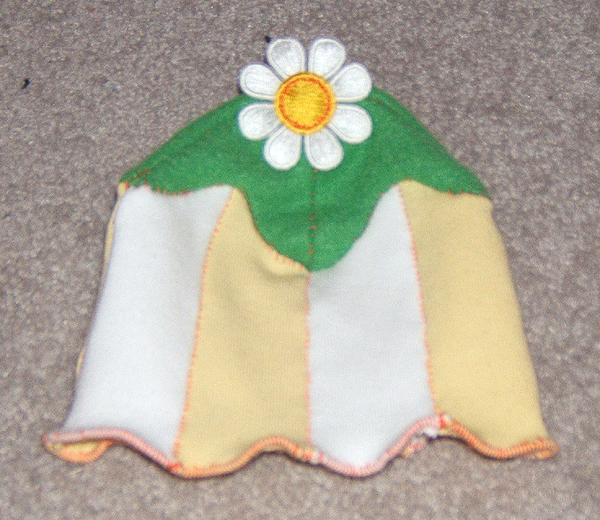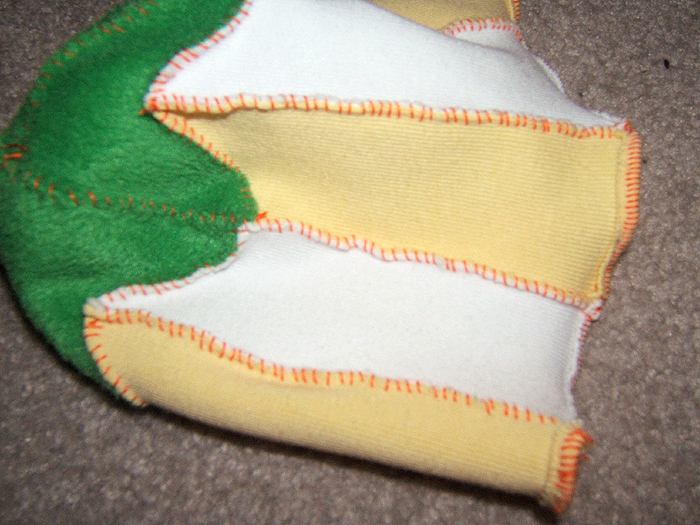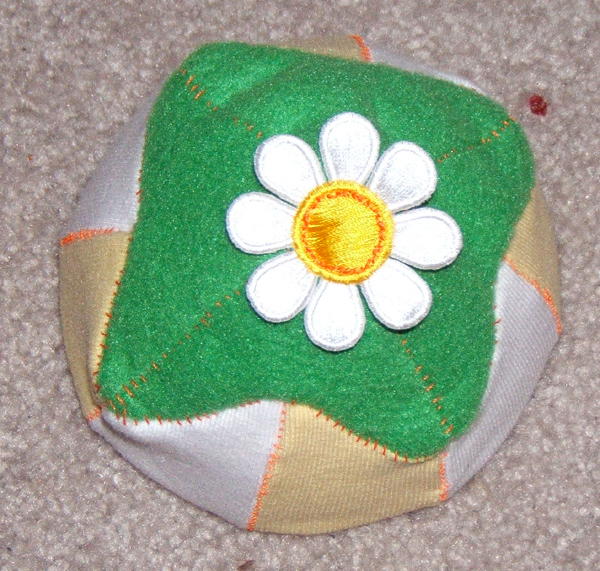 (Click for larger pictures)
Admire how cute the hat is, and how even the stitches (in a contrasting orange) are. The third picture is the top view – no baby here! Only a pretty flower!