By kate on December 15th, 2005
There was a really great baby shower last weekend, but it wasn't for us. It was for Steve's parents – a grandparent shower! Now, they have baby stuff that we can use when we visit, instead of having to lug it along, which is going to be fabulous.
My lovely sister-in-law, Nicole (temporarily back from Toronto), planned and executed the whole party, which went off wonderfully. The house was decorated with streamers and balloons, and we were treated to a delicious spread of food, including a cake shaped like children's blocks. There were some kids running around, which is always fun, and I appreciated not being the sole center of attention. I'll post some pictures from it online soon and send the link to those who are interested.
This picture, however, must be shared. It's the result of Steve suggesting that one kid put a sticker on my tummy. As you can see, the idea caught on…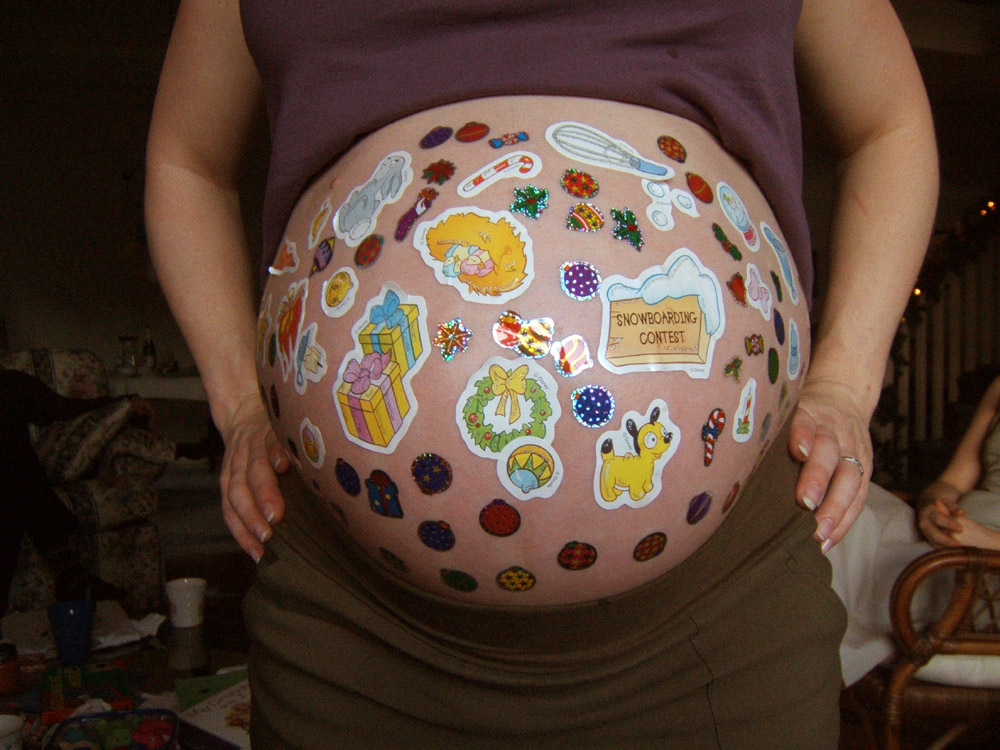 (click for a bigger version)