This fall, I attended my second NACIS (North American Cartographic Information Society) conference, which has become a highlight of my year. One talk I found particularly inspiring was John Nelson's presentation on Firefly Cartography. I could explain what that means, but an image makes it pretty clear.
I was excited to make my own firefly map. At the same time, I was knee-deep in roads data for my employer, the City of Seattle, and had been wondering about the public staircases I noticed there. So I seized on that theme, and created this map in a few hours, using only ArcMap.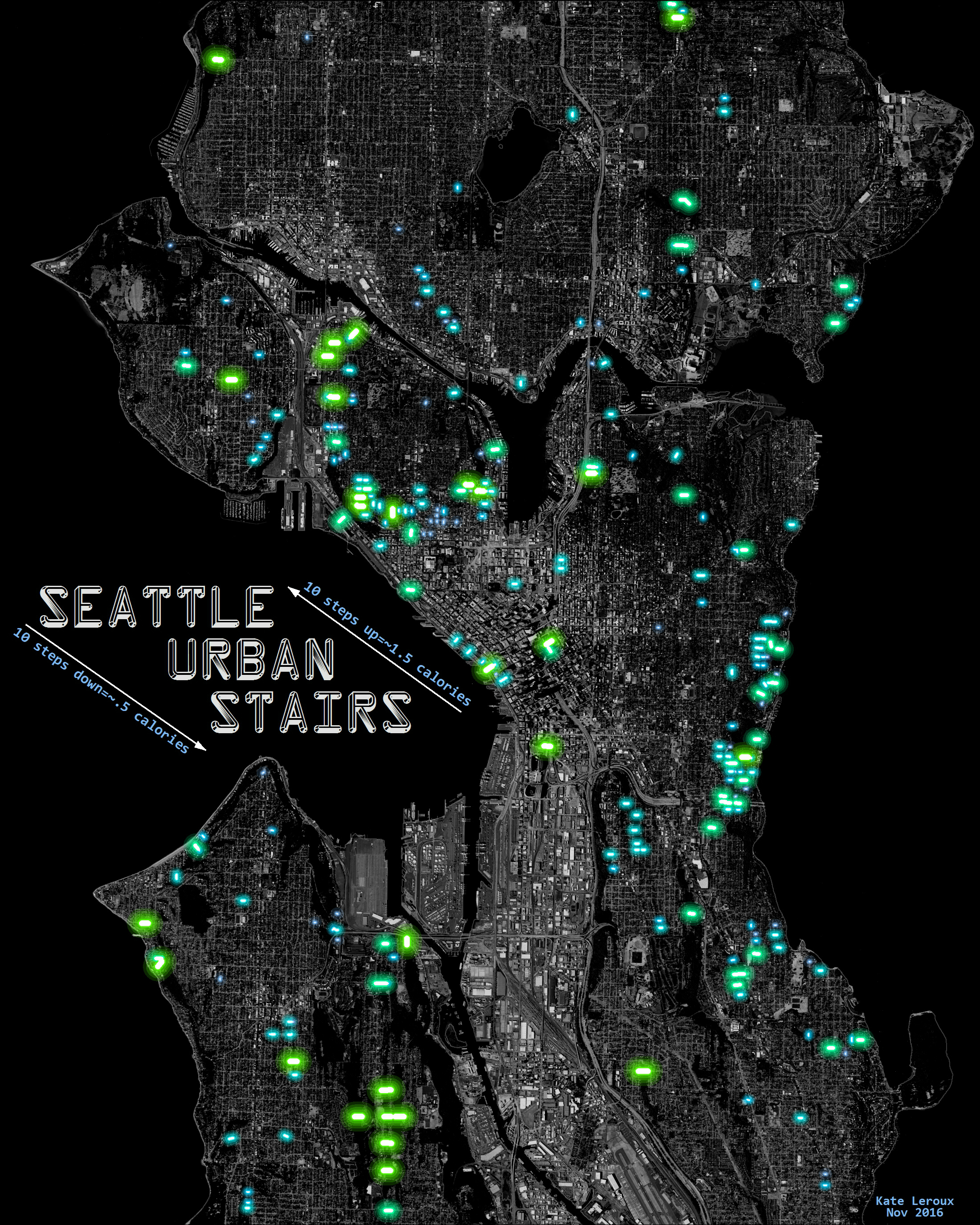 As John noted, glowing things have a white center surrounded by opaque color, then increasingly transparent color. I didn't take the time to make perfect gradient icons in Illustrator; instead I just repeated the layer several times in ArcMap. The staircases are classified by length, so longer stairs are greener and brighter.
After I finished I was pleased with the look, but I wanted to take it a step further and make it really glow, not just look like it was glowing. So, I had it printed on glass!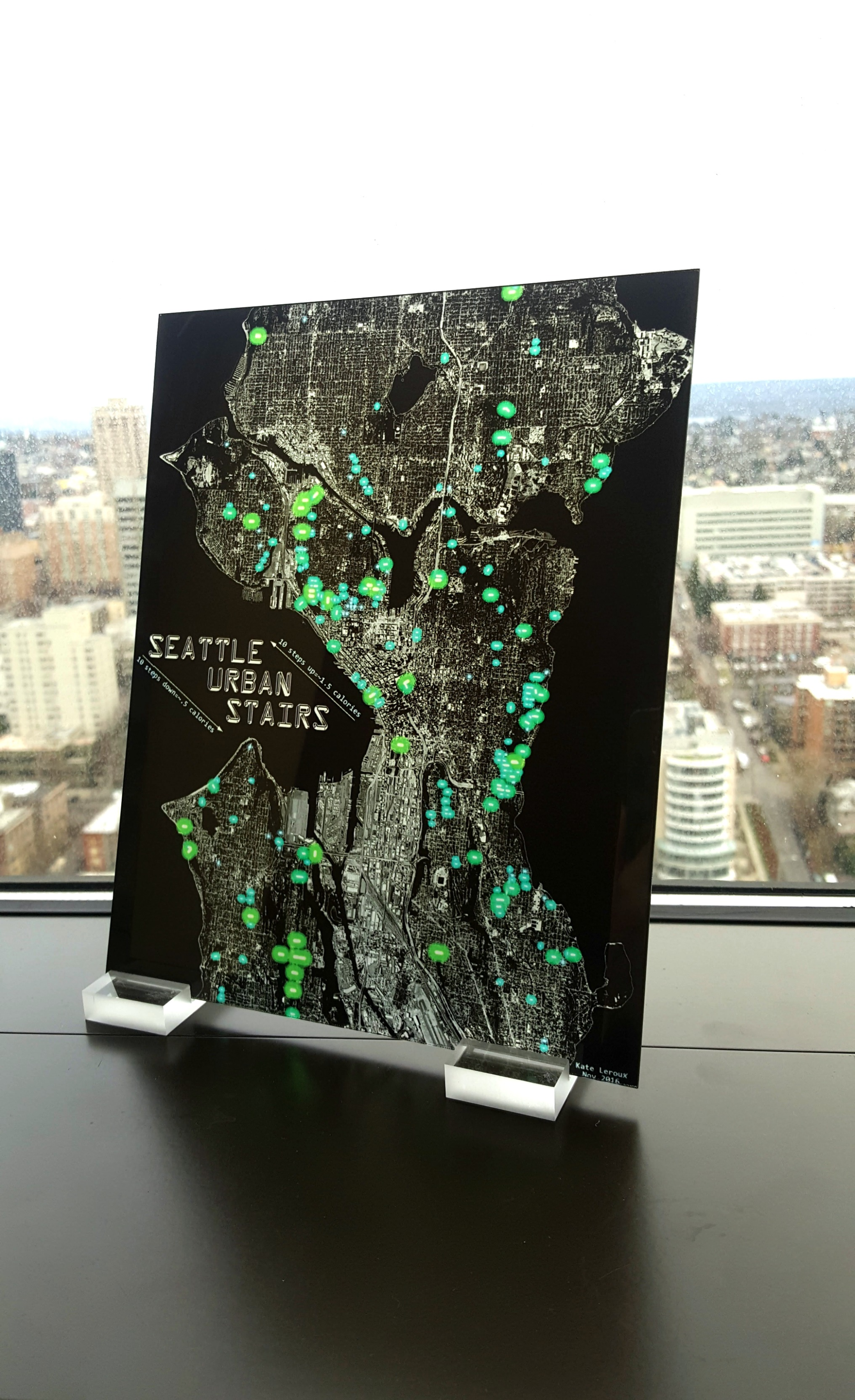 It's easier than you might think – you can order glass prints from Shutterfly (promo codes are usually available for a discount off the list price). Now my map truly glows.